Ocean Container: 20 or 40ft
Freight EXW: Klaipeda by Ocean Freight
Item: Equipment for Fish Farms
The LZT Group manufactures various size tanks for commercial fish farms. In addition, we can design-build clients a system for any size plant.
Advantages
• Various shapes and colors of fish farming tanks;
• Pumps for fish farming;
• Biological water filter tank for fish farming;
• Odor removal;
• Wastewater treatment plants;
• And all other parts and accessories of plastic and metal for farming.
We look forward to providing you a quotation.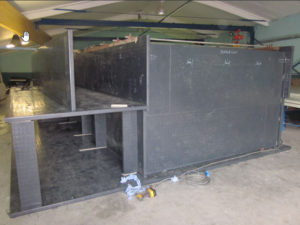 Price: Request Quotation
Ocean Container: 20 or 40ft
Freight EXW: Klaipeda by Ocean Freight
Product of Origin: Lithuania
Item: Equipment for Fish Farms
Size: We build custom sizes per customer requirements.
Supplier Name: Gabriele Martinez ( LZT Group - Lithuania )
LZT Group can offer quality services of supply and maintenance of wastewater treatment plants, construction of engineering networks and specialized outsourced production.