Creativity set SAND GARDENS
Units per Pallet: 500
11 Pallets 20ft Container / 22 Pallets 40ft Container
Product Code: Sand Gardens
Unit Weight: 11.64 lbs each
EXW: Klaipeda, Lithuania by Ocean Freight
EXW: Vilnius, Lithuania by Airfreight for pallet


Creativity set Sand Gardens consists of handmade oak tools for sand play and a bag of natural sand. This set will encourage children discover natural materials. Kids will calm down by playing with sand and creating imaginative sand drawings.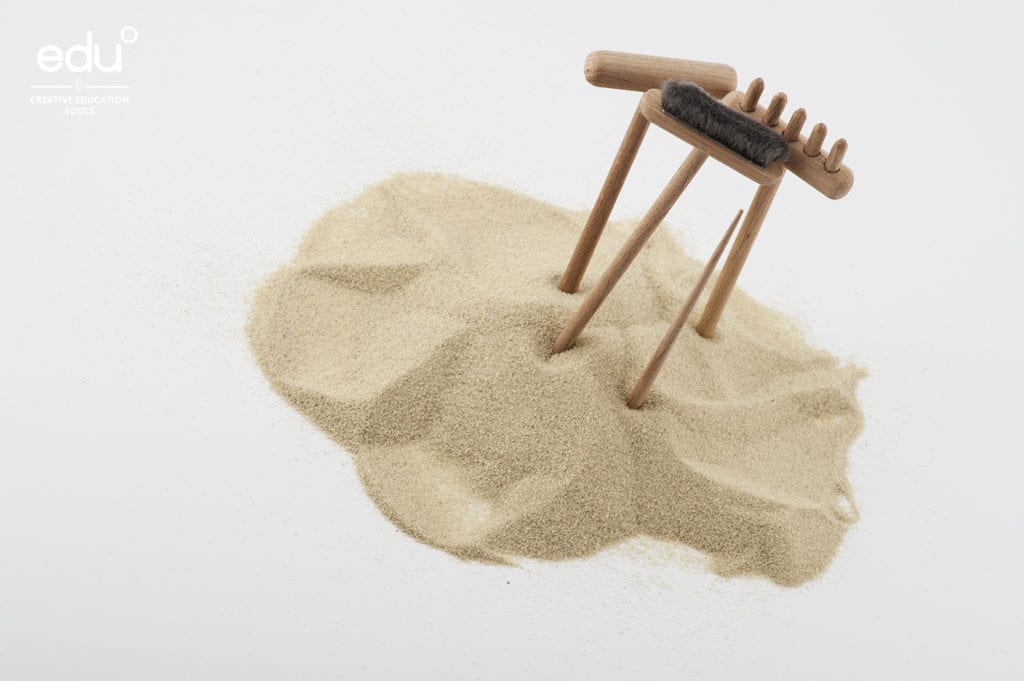 The pricing mentioned above is based on freight terms EXW. Since we accept orders globally, our proposal team will gladly include all logistics cost to your final destination upon obtaining your requirements. We look forward to providing a proposal and becoming your long-term trading partner.
Creativity set Sand Gardens consists of handmade oak tools for sand play and a bag of natural sand. This set will encourage children playing with and discovering natural materials. Kids will calm down and create imaginative sand drawings.
While enjoying free and calming play with sand, kids will discover natural materials and create imaginative sand drawings.
Sand play is known to encourage internal symbolic world of a person, providing a place for its expression within a safe environment.
Price: $44.00 each
Minimum order: 1 Piece (shipped by standard postal service)
Units per Pallet: 500
11 Pallets 20ft Container / 22 Pallets 40ft Container
Product Code: Sand Gardens
Unit Weight: 11.64 lbs each
EXW: Klaipeda, Lithuania by Ocean Freight
EXW: Vilnius, Lithuania by Airfreight for pallet
Made in Lithuania
Supplier Name: Vita Markeviciute ( Edu2 Creative Play - Lithuania )
Who we are
We are creators of child-centered environment which evokes children's sense of creativity and inspire them to learn. The edu2 story began in 2012 when the first Educational Play Light Table was created. At that time there were just a few people who had heard of the light table before but soon it caught attention of many parents and their children.
Light continues to inspire and challenge us. Due to this passion MONAI light table was born. Its' organic shape and magical light evokes a sense of nature. We are happy that MONAI received Silver IDA 2015 Design award (USA, California). In 2016 MONAI was awarded Good Design of Lithuania. Also, in 2017 MONAI won Gold A' Design award in Lighting Products Category! It is an award given to top 3 percentile designs that has demonstrated an exemplary level of originality. We are still continuing to improve MONAI so that many of you could experience the ambiance it has to offer.
After 70% of home market's kindergartens bought our edu2 Play Light Table, we knew that we need to move on and come up with fresh ideas. We strived to create more products for children which would be excellent in design and function. We developed edu2 Sensory Play Space Divider with 685 holes to elevate everyday sensory experience. Our endeavours and great design were recognized by Gold A' Design award in Children's Products Design Category, 2017-2018. Our Sensory Play Space Divider was exhibited at National Gallery of Art in exhibition "Stories of things. Lithuanian design 1918-2018".
We care about children and their well-being so we contribute to socially responsible projects such as Happimess initiative which helps children who are suffering from oncological diseases. We are curious about the future so we were excited to participate at first TEDXKids@Vilnius conference "Day at Future School" where children had the opportunity to engage in various creative activities to build a foundation for the future school.
In 2018 we participated in 3 conferences where we spread the word about environment which inspires children's imagination.
We are extremely happy that our clients are not only from Lithuania but all around the world. We are proud of creating products which could be passed from one generation to another. Let's develop a place where creativity flourishes!